表面上看來,智能珠寶不過是珠寶與智能屬性簡單的結合,但實際上,設計要和工藝結合,工藝要和芯片結合,芯片又要和APP的功能結合,難度極大。
從事智能領域快八年的雲生智能科技工程師陳工介紹,目前智能可穿戴設備大部分通過藍牙連接,但是藍牙和金屬之間有着天然的幹擾。使用寶石可以将藍牙信号傳出來,但要做的不僅僅是在金屬底座上挖個洞放塊寶石這麼簡單。藍牙擁有自己的波長,當所使用寶石的形狀長度符合要求時信号才能夠被放出。但是這種适合藍牙的寶石是否符合設計要求呢?很可能就不符合。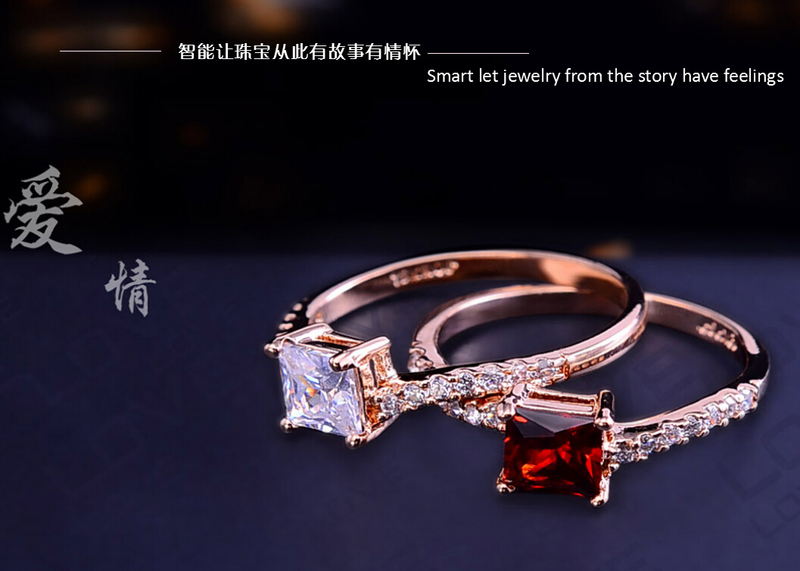 另外,智能珠寶的定位不同于運動設備,會盡量讓功能和珠寶使用場景一緻,并基于珠寶的情感屬性,表達對自己和他人的關愛。例如,某款智能珠寶"我要閃光""我的運程"功能可以滿足人們對自我的認同和鼓勵,"心有靈犀"則通過輕敲或搖動珠寶,相互傳遞"密語"。
有業内人士指出,以珠寶為代表的配飾是女性剛性需求,目前可穿戴設備主要還是基于收集用戶身體數據等簡單的智能功能,随着市場的打開和多種元素的注入,将來會有多元化發展态勢。
On the face of it, smart jewelry is a simple combination of jewelry and intelligent properties, but in fact, design and process combination, technology and chip combination, chip and APP function combination, the difficulty is great.
Eight years in the field of intelligent intelligent technology engineers Chen Gong introduction, the current smart wearable devices are mostly connected via Bluetooth, but there is a natural interference between Bluetooth and metal. Using precious stones can be transmitted to the Bluetooth signal, but to do more than just dig a hole in the metal base to put a gem is so simple. Bluetooth has its own wavelength, and the signal can be released when the shape of the gem is in line with the requirements. However, this is suitable for Bluetooth gem is in compliance with the design requirements of it? It may not be possible.
In addition, the positioning of smart jewelry is different from the sports equipment, will try to make the function and jewelry using the same scene, and based on the emotional attributes of jewelry, to express their love for yourself and others. For example, a smart jewelry "I will" flash "my horoscope" function can satisfy people's selfidentity and encouragement, "heart" jewelry by tapping or shaking, "whispered to each other transfer".
Insiders pointed out that the jewelry accessories are the women on behalf of rigid demand, wearable device is mainly based on the intelligent function to collect user data and other simple body, with the injection opening and a variety of elements of the market, the future will have the trend of diversification.
珠寶商的智能内參 zhongte47399.cn